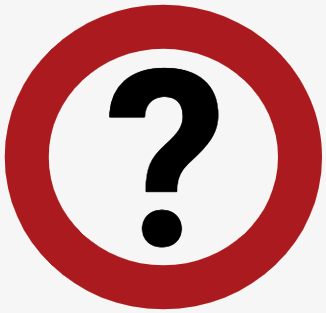 Did you know that the new Bioengineering (BE) rule applies to both FDA and USDA foods?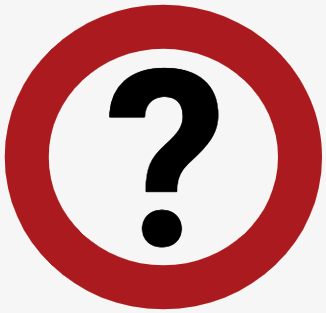 AND that sugar, food starch and citric acid (and 1000 other ingredients) can trigger new BE labeling?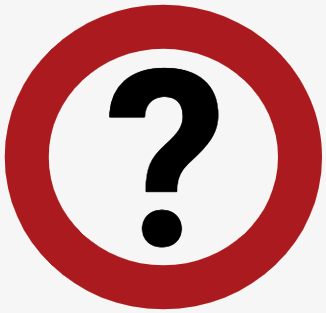 AND that you are required to keep BE records whether or not you label your product as BE?

Try our new BE Labeling Assessment tool to save time and help you sleep at night! View our Demo here.
BE labeling has complex rules, depending on your ingredient list, crop source, country of origin, federal agency jurisdiction and sales channel. We have developed a software-enabled tool to help you determine whether this new rule applies to your products.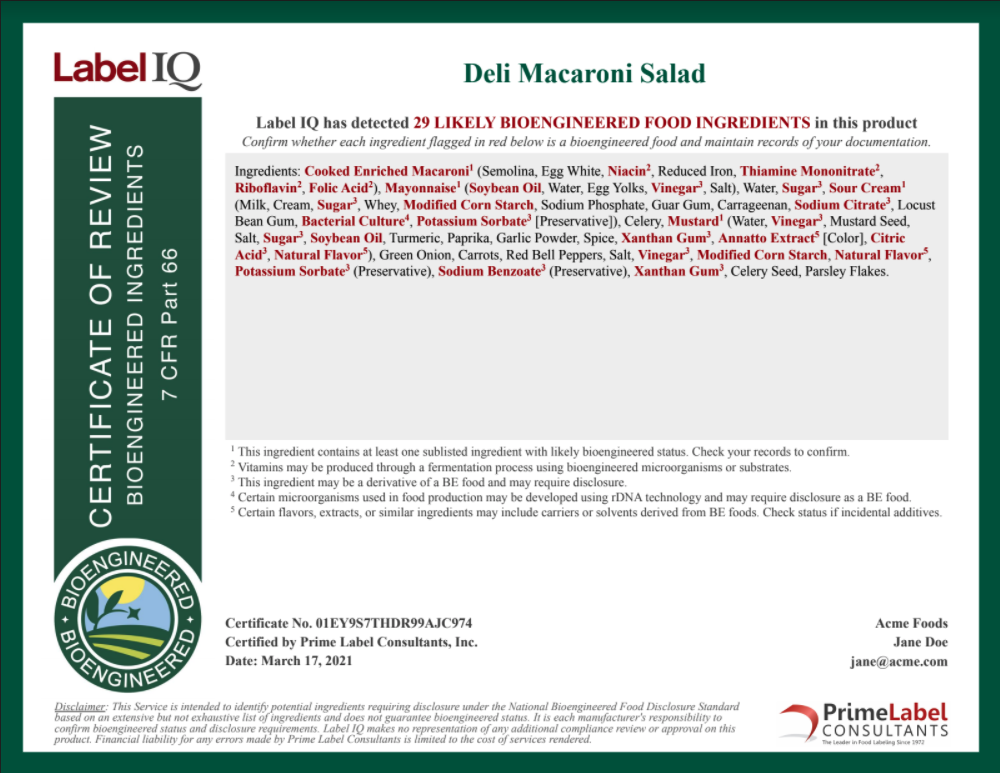 Certificate Examples:
BE Identified
No BE Identified
BE Exempt (free)‍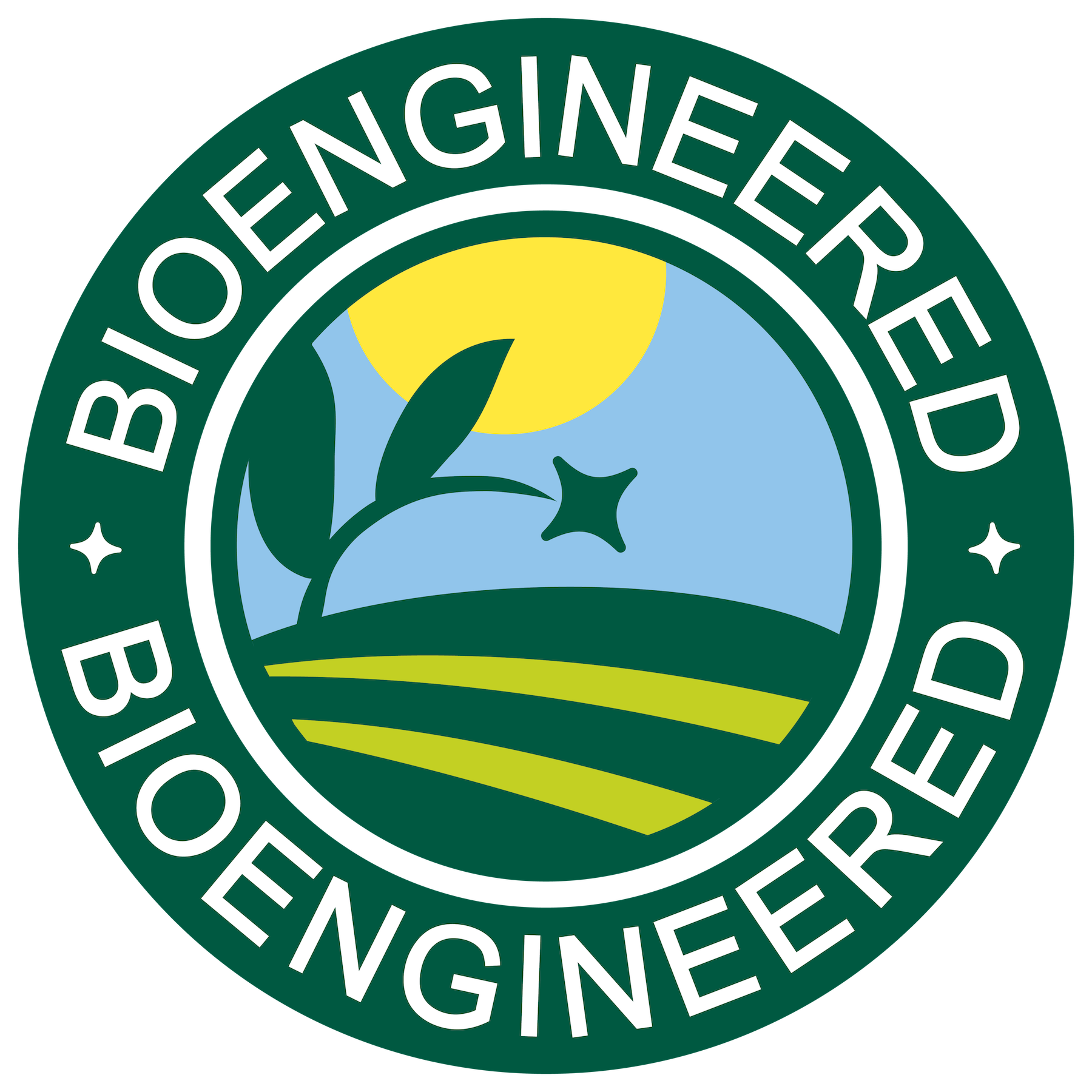 Consumers React to Nutrition Reform
The FDA's changes to nutrition labeling are the most extensive to happen in decades. These new regulations will not only affect label design, but also brand image. PLC and sgsco recently gathered consumer feedback on these changes during an exploratory session held at R5, sgsco's premier research facility. See consumer reaction in the video above...
Our LifeCycle Solutions
Prime Label offers our clients a full suite of labeling solutions, from concept to approval. We seamlessly integrate a suite of label development and review, education as well as consulting services to deliver more efficient, compliant solutions for the food industry.
Services
Whether you need to brainstorm a marketing concept, construct a Nutrition Facts Panel, create claims, deliver label prototypes, review your label for compliance, or submit it to USDA for approval, Prime Label Consultants (PLC) has got your back. PLC Regulatory Consultants have daily interaction with government regulators from our offices on Capitol Hill in Washington, DC.
Training
Confused by a multitude of regulations from numerous government agencies scattered across disparate sources? PLC's unique education services coalesce critical requirements in an easy to follow, structured framework. Whether customized on-site, via webinar, or individualized on Webex, you can hone your labeling skills in a way that makes sense for you.
Conference
Food labeling professionals occasionally feel alone in their mission to make complex labels compliant. Come to Prime Label's annual Food Label Conference to get motivated by top FDA, USDA, FTC, industry experts and peers. This two-day conference covers everything you need to know about Nutrition Label Reform, leading edge claims, and trends in labeling.
Software
Sometimes you just want to be in control of your own fate. Prime Label's EZ Form® Software with Nutrition Navigator takes the complexity out of compliance.  With smart checks, claims wizards, compliance calculators and comprehensive record keeping, this software is trusted by over 400 brands for nutrition, claims, and label prototype development.